Please Wait for the Video to Load !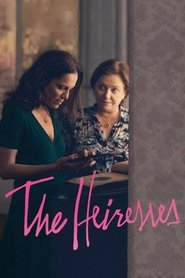 The Heiresses (2018)
After her girlfriend is imprisoned on fraud charges, Chela is forced to face a new reality. Driving for the first time in years, she begins to provide a local taxi service to a group of elderly wealthy ladies. As Chela settles into her new life, she encounters the much younger Angy, forging a fresh and invigorating new connection.
Genre: Uncategorized
Director: Marcelo Martinessi
Actors: Alicia Guerra, Ana Banks, Ana Brun, Ana Ivanova, Inés González Guerrico, Javier Villamayor, Margarita Irún, María Martins, Nilda Gonzalez, Raúl Chamorro
Country: Brazil, France, Germany, Italy, Norway, Paraguay, Uruguay
Duration: 95
Quality: HD
Release: 2018