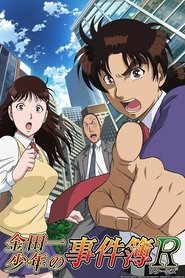 The File of Young Kindaichi Returns Season 1 Episode 10
When Hajime is in danger of having to repeat a year, Miyuki takes him to the hellishly strict Gokumon Prep School. But even before they can get a tour, a former student is murdered there via poison. Kindaichi is on the case, but it looks to become much bigger with a study retreat taking place in a secluded area and the machinations of the Puppeteer from Hell!
Episode Title: "The Prison Prep School Murder Case File 1"
Air Date: 2014-06-07