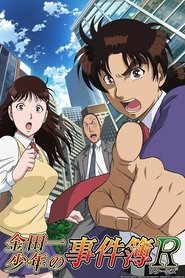 The File of Young Kindaichi Returns Season 1 Episode 1
When a model who looks like Miyuki goes missing, Miyuki is recruited to take her place at a fashion show event in Hong Kong. Hajime and Miyuki go to Hong Kong, where they run into their friend, Saki… and Miyuki is abducted!
Episode Title: "The Hong Kong Kowloon Treasure Murder Case File 1"
Air Date: 2014-04-05