Please Wait for the Video to Load !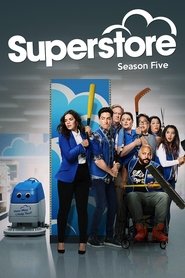 Superstore Season 5 Episode 9
As part of a new corporate initiative Dina is spearheading, the employees have to rush items directly to shoppers' cars. Amy's brother, Eric, visits and Amy thinks she sees a spark with Mateo. Garrett is impressed by a customer's high-tech purchase.
Episode Title: Curbside Pickup
Air Date: 2019-11-21
Year: 2019