Please Wait for the Video to Load !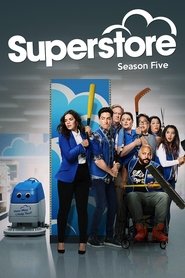 Superstore Season 5 Episode 14
Sandra and Jerry are getting married! When Jonah's attempt to help the caterers and Dina's obsession with wedding security threaten to derail it all, it falls to Amy to make sure Sandra's big day isn't ruined. Garrett struggles with what to say in his Best Man toast, while Mateo finds that starting a new relationship may be more complicated than he thought.
Episode Title: Sandra's Wedding
Air Date: 2020-01-30
Year: 2020