Please Wait for the Video to Load !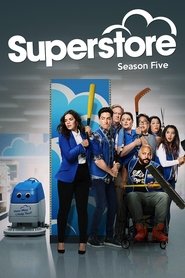 Superstore Season 5 Episode 12
Employees wrestle with the loss of beloved co-worker Myrtle… and the fact that she left a large sum of money to Jonah. Cheyenne recruits Mateo in a possible pyramid scheme, while Dina reconnects with a surprise visitor in the store: her father.
Episode Title: Myrtle
Air Date: 2020-01-16
Year: 2020