Please Wait for the Video to Load !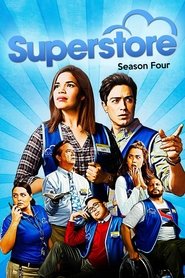 Superstore Season 4 Episode 3
Amy and Jonah get combative to keep their new relationship hidden from their co-workers. Meanwhile, Glenn spirals when he learns Kelly wants to transfer to a new store, and Cheyenne struggles to organize a Cloud 9 carpool.
Episode Title: Toxic Work Environment
Air Date: 2018-10-18
Year: 2018