Please Wait for the Video to Load !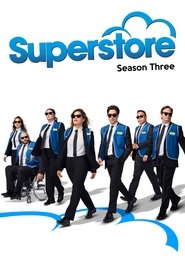 Superstore Season 3 Episode 17
Laurie, the new district manager, visits the store and decides to make some cuts to save money. Amy and Jonah plead with her to not fire anyone and search for other ways to make up the money. Meanwhile, Mateo struggles to prove his skills on the cash register.
Episode Title: District Manager
Air Date: 2018-03-29
Year: 2018