Please Wait for the Video to Load !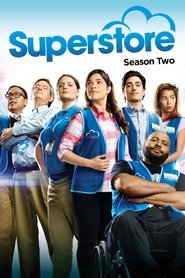 Superstore Season 2 Episode 16
When Amy sees Mateo out on a secret date with Jeff, she ignores Garrett's advice to stay out of it, and ends up throwing multiple relationships – both real and imagined – into chaos. Meanwhile, Glenn resents Jonah for outshining him during Cloud 9's Wellness Fair, and Dina tries to prove that Amy faked an illness.
Episode Title: Wellness Fair
Air Date: 2017-02-23
Year: 2017