Please Wait for the Video to Load !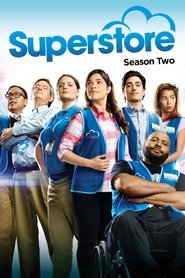 Superstore Season 2 Episode 13
During the morning meeting, Glenn accidentally tells the employees the real reason Amy has been late to work lately. Meanwhile, Dina tries to cheer up Amy by kidnapping her for a "ladies' lunch." Jonah and Garrett invent a game to pass the time, tricking Glenn and Mateo in the process. Cheyenne helps Amy take a fearless step with a dramatic new look.
Episode Title: Ladies' Lunch
Air Date: 2017-02-02
Year: 2017