Please Wait for the Video to Load !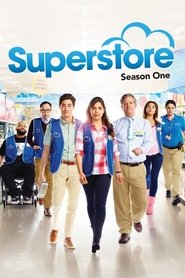 Superstore Season 1 Episode 2
Store manager Glenn gets overly excited when the Cloud 9 corporate magazine, Stratus, is interested in a story. The reporter, Cynthia, is more focused on Jonah, however, and the two develop a more-than-business relationship, which Amy had suspected. Garrett does his best to avoid be photographed for the magazine's cover. Cheyenne asks her boyfriend, Bo, to come up with a corporate jingle to help earn money to pay expenses for their upcoming baby.
Serie: Superstore
Guest Star: Amanda Reed, Betsy Sodaro, Eliza Coupe, Johnny Pemberton, Josh Fadem, Kaliko Kauahi, Omar Leyva, Porter Kelly, Pramod Kumar, Rodney J. Hobbs, Sean Whalen, Thomas W. Ashworth
Episode Title: Magazine Profile
Air Date: 2015-11-30
Year: 2015