Movies & Tv Shows of "Bulgaria, USA"
HD
Bullet Head
Bullet Head
HD
A group of career criminals finds itself trapped in a warehouse with the law – and an Attack Dog named DeNiro closing in.
HD
Boyka: Undisputed IV
Boyka: Undisputed IV
HD
In the fourth installment of the fighting franchise, Boyka is shooting for the big leagues when an accidental death in the ring makes him question everything he stands for. When…
HD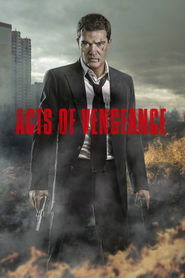 Acts of Vengeance
Acts of Vengeance
HD
A fast-talking lawyer transforms his body and takes a vow of silence, not to be broken until he finds out who killed his wife and daughter and has his revenge.